Does your CAT listens to METAL?
HUNGRY UP!!!!!!!!!
LIMITED TIME ONLY. THE GET YOURS NOW. IT MAYBE GONE FOREVER.
This item is NOT available in any stores.
Perfect gift for any occasion.

Click GREEN BUTTON Below To Order.

You can find Dog version by click here: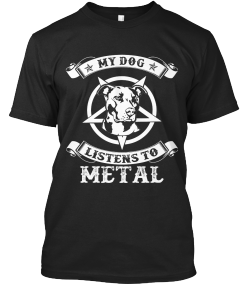 Guaranteed safe checkout:
PAYPAL | VISA | MASTERCARD
TIP: If you buy 2 or more (hint: make a gift for someone or team up) you'll save quite a lot on shipping. 
Click BIG GREEN BUTTON, to pick your size and order!
Click GREEN BUTTON Below To Order